How One Little App is Making the World a Better Place
Being able to uplift and inspire someone is the best part of being a performer and a coach. Making a difference in someone's life is why many artists, celebrities and public figures do what they do, and why they make themselves vulnerable, exposed and available to their fans. It is a gift that gifts both the giver and the receiver.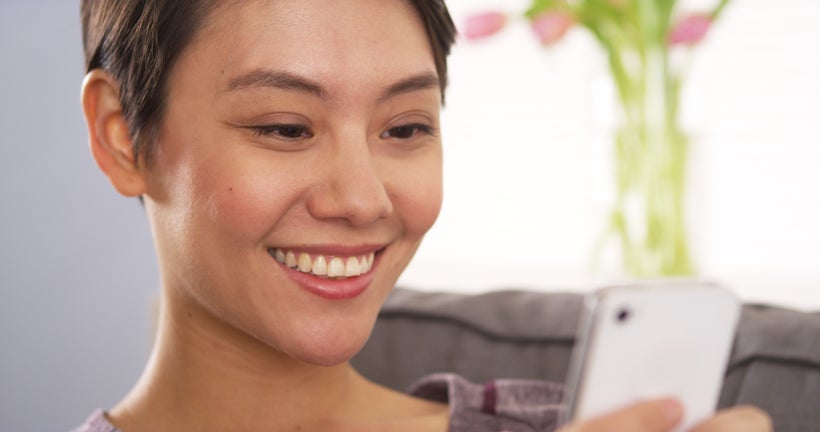 "You helped me to believe in myself again when you sent me your video message! " Emily wrote, "How can I ever repay you back?"
"Pay it forward." I replied, wishing I could give her something more specific. I considered sending her a link to donate to a charity I was working with at that time, but that seemed too impersonal. I wanted her to pass on the emotion and the good energy she had received through our connection – and double it – because it's in giving that we receive.
Many times as I filled requests like Emily's – sending birthday messages to little girls, healing songs to loved ones in pain, and shout outs to those celebrating big life events – I wished there was an easier way to inspire my fans to pay it forward.
And then, almost as if I rubbed Aladdin's Lamp, I received an email from a team that runs Greetzly ― an app that connects celebrities with their fans and in the process raises money for non-profits and charities.
Greetzly recognized my history as a Eurovision Song Contestant and one of the biggest teenage pop superstars in former Yugoslavia. More recently my music fans have discovered my TV series, "Waking Up in America" and my philanthropic work with non-profits focused on women and children. Dusan Pavic, who heads Greetzly's Vienna office, reached out and invited me to use their app to connect with my fans.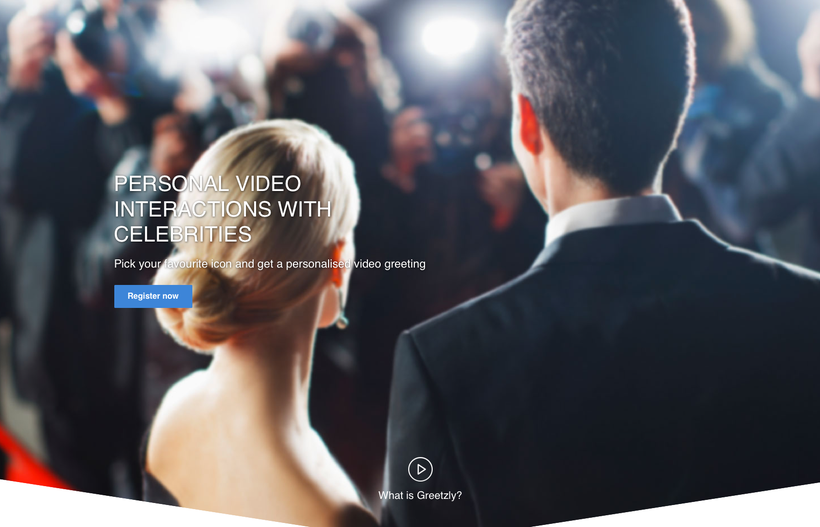 Through Our Connection We Help Those In Need
The first thing I checked out on Greetzly's website was the back story. I always like to know the company's 'why' before I buy their product or join their team.
I discovered that the founders, Paul Resch and Alexander Lachinger, got the idea to create the app at a friend's wedding!
"The groom's best man presented to the bridal couple some personal congratulation videos he had collected from various celebrities. The videos were a huge success – not just with the crowd but also with bride and groom.

"Unable to forget this episode, we sketched out a plan the very next day…"
I wanted to meet Paul and Alex in person and experience the drive, the vision, the passion behind their social enterprise. But since their offices are in Vienna and Berlin, I had to settle for a Skype call.
Which was appropriate, since we are talking about a piece of technology that claims to provide a human connection.
Paul told me how, after experiencing the emotional impact of those video messages at the wedding, he realized there was no platform that would easily connect fans with celebrities.
He and Alex did a bit of research with their musician friends and European celebrities. Then, Greetzly was born.
Within only a few months, the App was in use and backed by one of the biggest investment groups in Austria – Speedinvest. Austrian Television Network ORF also got behind it.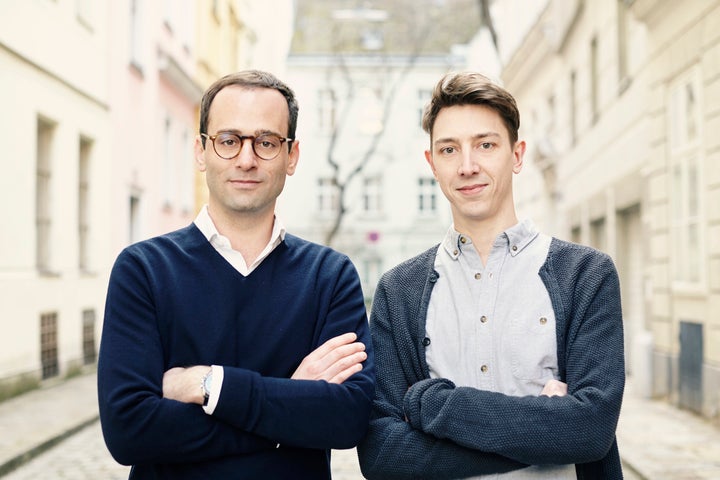 The first celebrities they signed up were Italian, French and German singers, actors and sports figures. The videos deliver well-wishes, birthday greetings, or messages simply to brighten someone's day.
"We thought people would use it for funny videos – but the users are using it for inspirational content – 'I'm having a bad day, can you send me something inspirational?'" Paul explains.
It's the simple human emotions that have powered up Greetzly's rapid growth.
"There was an older woman… who got a greeting from her favorite actor and said that that was the best day of her life. A 30 second shout out or birthday wish can encourage a young entrepreneur to keep building their dream job. Those kind of videos have most mentions on Twitter."
Celebrities promote their videos (through them they raise the visibility of the charities they support) and the fans promote it all because they are the ones making it happen. The ripples grow infinitely.
I was curious about their policies on quality and content control.
"We take it seriously. Celebrities have to have a certain amount of followers. They have to be active on social media, or have a wide reach. We have restrictions on who we accept on our list of celebrities. Many charities will not want to be on the same platform as celebrities who might be promoting anything conflicting with their values."
"You can always get what you want, if you are ready to give a little!"
Greetzly filters out those who are only in for themselves – like the guy who sends me messages to send him a signed CD (but doesn't want to pay for the shipping) and is offended when I don't.
We all have to be willing to give of ourselves to make our world a better place.
The rates for the videos are fair and accessible for most fans. Celebrities can put a limit on the number of requests they will answer. Fans can see how many videos are sent out, and respect that celebrities – like everyone else – have a job to do, kids to take care of, and life to live.
Apart from benefiting the charities and non-profits, what I like the most about Greetzly is that the videos are meant to be raw, unedited and unfiltered. Which really makes the whole thing feel real. No hiding behind superficial stuff. We come together as humans, we connect, we create some good energy, support important causes and the world is already a little better for it.
And if receiving really is in giving, Greetzly provides us an opportunity to become rich ― in kindness, love and caring for each other.